Kindergarten (4 year-olds)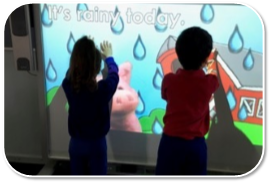 Our Kindergarten program is a preparatory program helping students work towards school readiness. It is a flexible provision.
The students gradually build up the days/times until they are attending five full days per fortnight.
Students can transition from our Early Intervention programs into this provision, where we will enhance the skills they have already gained, or students can come directly into Kindergarten.
Our teaching and learning programs will follow the Early Years Learning Framework and other relevant curricular documentation and are differentiated to meet individual needs.
Our programs provide a structured daily routine focusing on social and emotional well-being, communication and cognitive, physical, self-help and play skills, all in a fun, play-based learning environment.